According to
footballscoop.com
, Florida Atlantic defensive tackles coach Rod Payne has taken over as the head strength coach, and will no assist with the defensive line. The coaching tree has come up with three potential replacements:
Jimmy Verdon - currently a graduate assistant at Eastern Michigan under Ron English. Verdon spent three years in the NFL and one in the CFL before starting his coaching career as a GA at Louisville in 2009. Played defensive line at Arizona State from 2000-2004. Current FAU offensive coordinator Darryl Jackson coached wide receivers at ASU from 2001-2006.
Josh Brown - Coaches inside linebackers and special teams at Cal Poly. In 2009, Brown was a quality control assistant at Kansas, after two years coaching linebackers at Sacramento State. In 2006, he was a graduate assistant at Arizona State, working on the same staff as FAU offensive coordinator Darryl Jackson. Brown may have also been recruited by FAU head coach Howard Schnellenberger. Schellenberger was the head coach at Oklahoma in 1995, and Josh Brown came to OU from Gavilan Junior College in '96. If Brown were to be hired at FAU, expect him to coach linebackers and defensive ends coach Johnny Frost to take over the entire defensive line.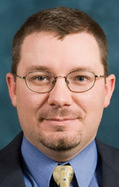 Dan Hott - currently a graduate assistant at Michigan. From 2001-2006, Hott coached defensive line at the University of Findlay, where FAU offensive line coach Dale Williams coached from 2000-2004.
Update: Midwestern State defensive line coach Richard Lage has been named Florida Atlantic's new defensive tackles coach.