Sean McDermott has been fired as defensive coordinator of the Philadelphia Eagles. The coaching tree has come up with the following potential replacements:
---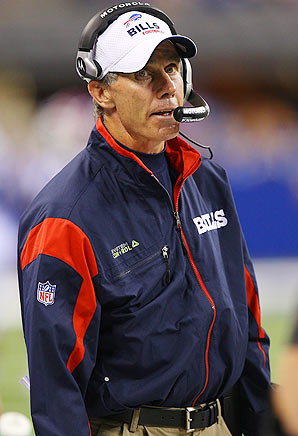 Dick Jauron
- Philadelphia Eagles Defensive Backs Coach
Nine years of head coaching experience along with six seasons as a defensive coordinator.
---
Ken Flajole
- St. Louis Rams Defensive Coordinator
Carolina Panthers linebackers coach from 2003-08. Mike Caldwell played LB for the Panthers in 2003.
Defensive assistant with the Green Bay Packers in 1998, when Andy Reid coached the quarterbacks and offensive quality control coach Doug Pederson was a backup QB with the Packers.
Defensive backs coach at Missouri from 1989. Andy Reid was on the Mizzou staff from 1989-91 and Marty Mornhinweg was there from 1991-93.
Defensive backs coach at UTEP from 1986-88. Reid coached the OL at UTEP in 1987 and '88 and Mornhinweg was a graduate assistant there in 1986 and '87.
Defensive coordinator at Montana from 1980-85. Marty Mornhinweg played quarterback at Montana from 1981-84 before becoming an assistant coach in 1985.
---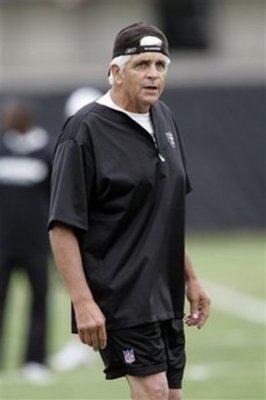 John Marshall
- Oakland Raiders Defensive Coordinator
Assistant defensive line coach for the Detroit Lions in 2002, which was Marty Mornhinweg's last year as the Lions head coach.
Defensive coordinator for the San Francisco 49ers in 1997 and '98. Mornhinweg was the 49ers' offensive coordinator from 1997-2000.
---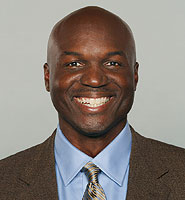 Todd Bowles
- Miami Dolphins Defensive Backs Coach
Worked in the player personnel department with the Green Bay Packers in 1995 and '96, when Andy Reid was the Packers' tight ends coach.
---
Tim Lewis
- Atlanta Falcons Defensive Backs Coach
Pittsburgh Steelers defensive backs coach from 1995-99. David Culley coached the Steelers wide receivers from 1996-98.
Played DB for the Green Bay Packers from 1983-86. Dick Jauron coached the Packer defensive backs from 1986-94.
---