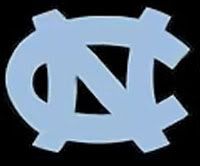 With the firing of Butch Davis prior to the season, North Carolina will be evaluating their situation and likely looking for a new head coach soon after the season ends. Now that a new athletic director, Bubba Cunningham, has been hired, the coaching tree has come up with four possibilities for the head coaching position:
---
Gus Malzahn
- Auburn Offensive Coordinator
Offensive coordinator at Tulsa in 2007 and '08. New UNC athletic director Bubba Cunningham was the AD at Tulsa from 2005 until recently taking over the Tar Heels athletic department.
---
Chad Morris
- Clemson Offensive Coordinator
Offensive coordinator at Tulsa in 2010, where he worked with AD Bubba Cunningham for one year before going to Clemson as their OC.
---
Todd Monken
- Oklahoma State Offensive Coordinator
Graduate assistant at Notre Dame in 1991 and '92. Bubba Cunningham worked in the Notre Dame athletic department for 15 years, including Monken's stint in South Bend.
---
Everett Withers
- North Carolina Interim Head Coach
Was the defensive coordinator at UNC from 2008-10 before taking over as interim HC prior to this season.
Started the season 5-1 before losing 3 of the last four going into the final two weeks of the regular season.
---